Georgetown University in Qatar offers a variety of dining services including a cafeteria, a café, and vending machines.
Dining Services Hours
O Street Cafe: 8:00 am – 5:00 pm
Coffee Shop: Temporarily closed while a new vendor is selected, please visit O Street Cafe for additional offerings
Vending Machines: 24 hours
O Street Cafe (GU-Q Cafeteria)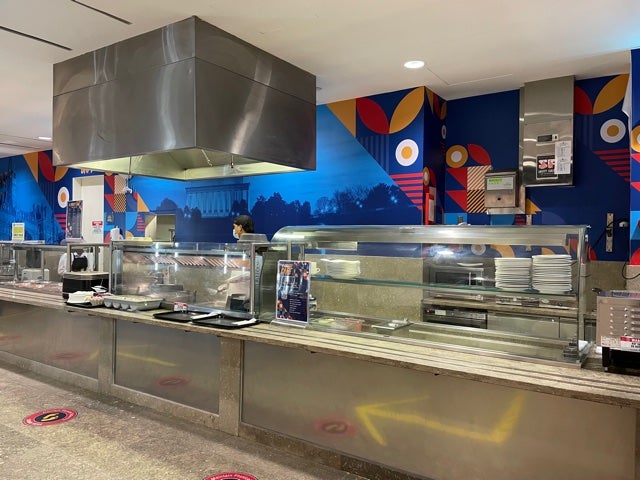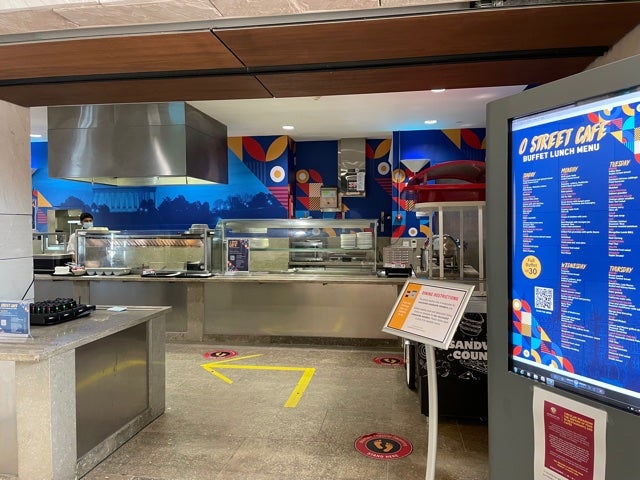 O Street Cafe offers a breakfast, lunch, and afternoon cafeteria service in the Atrium of the Georgetown University in Qatar Building.
Please note: due to current COVID-19 restrictions, faculty and staff are asked to prioritize student seating in the Atrium during lunch hours. Thank you for your cooperation.
Menus:
Breakfast menu
Lunch menu
Custom Meals
O Street Cafe is able to prepare customized meals based on allergies, intolerances, and specific health needs. These must be pre-paid and pre-ordered meals based on fixed monthly menus. For operational ease, coordinators on site can capture the needs and liaise with all stakeholders for confirmation. A 24 hour lead time shall suffice in most cases. O Street Cafe does not recommend that people with very severe allergies use the cafeteria for dining as the kitchens cannot achieve sterility for airborne allergens, including and not limited to gluten and dairy. To set up customized meals, please visit Jhobie, the manager in the cafeteria, either in person or by phone at 4457-8376.
Meal Coupons
Vouchers for are available for purchase at the cafeteria for a charge of QAR 30. They may only be used at the Georgetown cafeteria and are valid for the full buffet which includes soup, salad, main course, sides, dessert, and a drink.
Note: Although the QAR 30 combo allows people to go back for seconds, they will not serve refills in takeaway containers. The all-you-can-eat buffet is intended for an onsite lunch meal.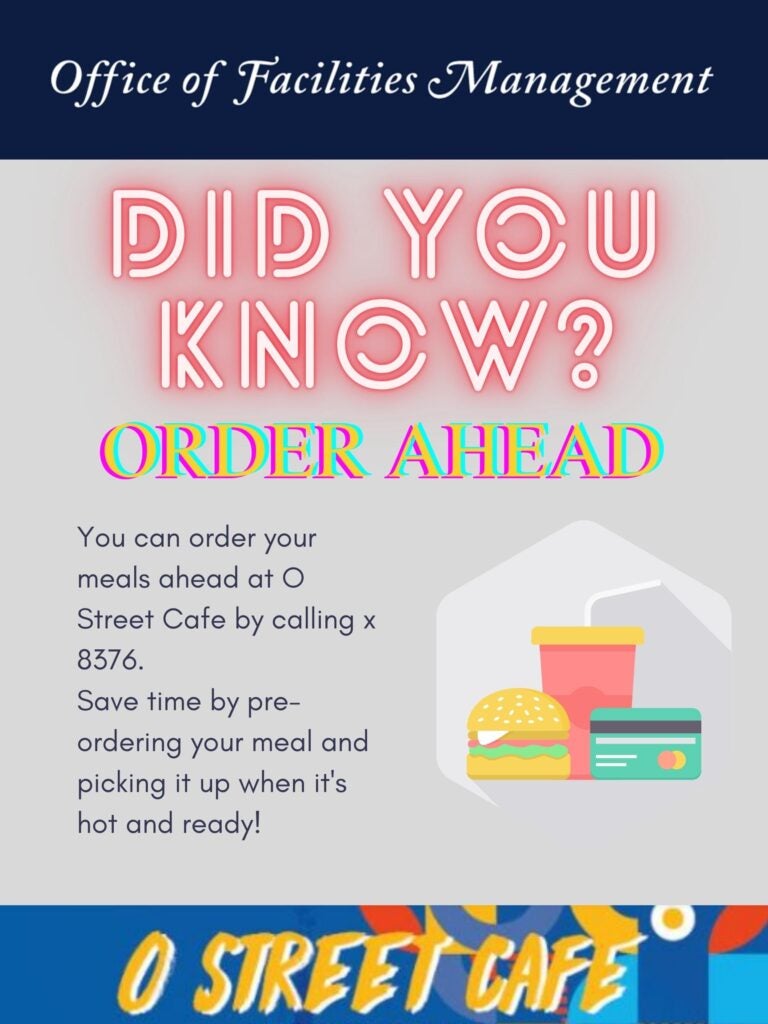 O Street Cafe Staff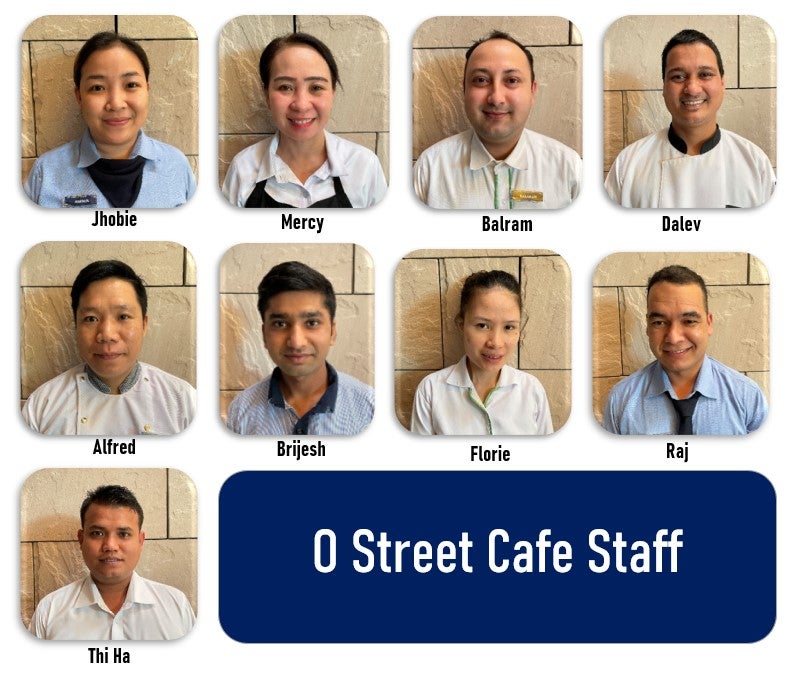 Vending Machines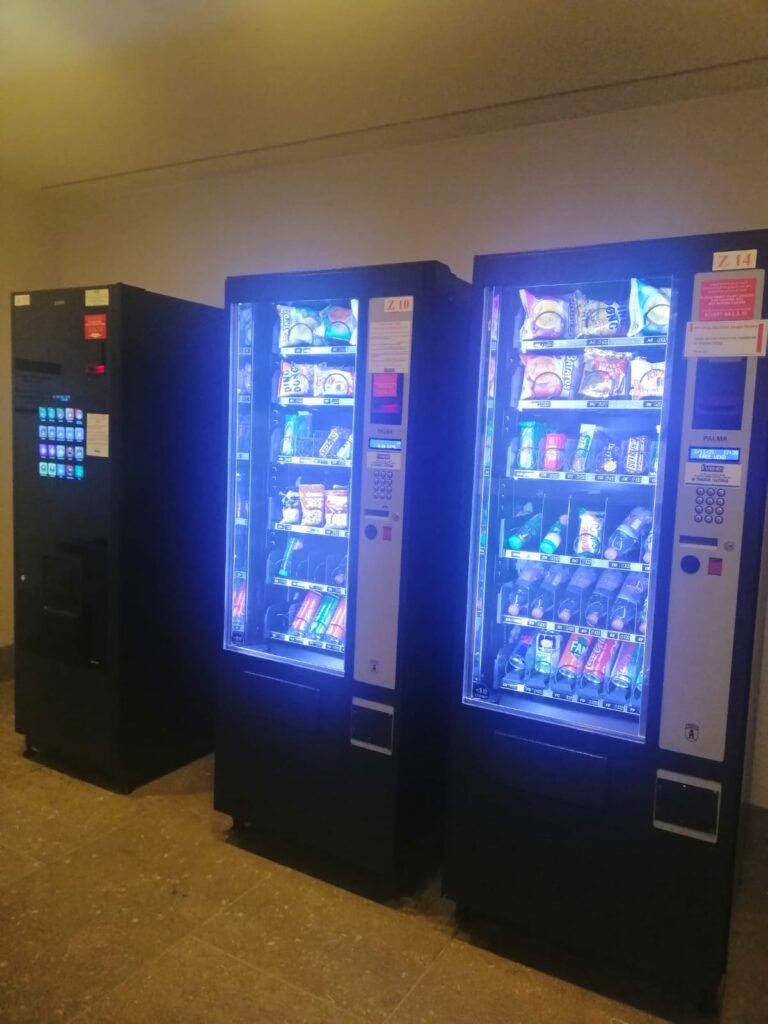 There are two vending machines located across from the library, under the stairs. The machines operate 24 hours a day and offer sodas, bottled water, hot drinks, and snacks. The machines take 1, 5, 10 QR bills; be sure to insert exact amount as the machines do not return change.