Safety and Security at GU-Q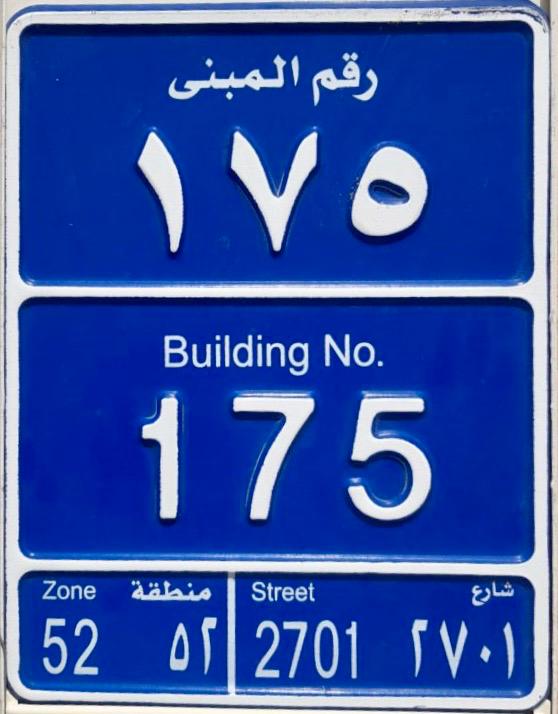 Know your numbers, this is the blue plaque for the GU-Q building, Building 175 | Zone 52 | Street 2701.
Make sure you know the one for your residence in case of emergencies.
At Georgetown University in Qatar (GU-Q), we take the safety and security of our students, faculty and staff members very seriously. GU-Q Facilities Management is committed to providing and maintaining a safe and secure working environment for the students, faculty, staff and valued guests. Several procedures are in place to ensure this as part of a continuous effort.
A number of people are involved in the effort to ensuring a safe and secure working environment, including 24/7 presence of a dedicated GU-Q Security team, but a truly safe and secure campus can only be achieved with the help and cooperation of everyone.
Emergency Numbers at Georgetown
In the event of any safety and/or security issue inside GU-Q Building, call the GU-Q Security Office on 4457 8458,  this phone is manned 24/7 in Room LF04.
If an incident occurs in any other area of Qatar Foundation, then you must call the QF Emergency Number 4454 0999.
If an incident occurs away from Qatar Foundation but still within Doha, you must call the Qatar Emergency Services on  999
Quick Links:
Emergency and Fire Safety at GU-Q
Campus Security and Details at GU-Q