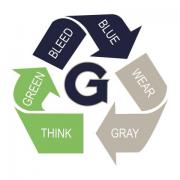 Sustainability efforts have been defined as practices that advance positive outcomes for people, the planet and general prosperity, and are aligned with Georgetown's mission of advancing the common good.
According to Sustainability at Georgetown Main Campus, Georgetown plays a leading role in addressing critical sustainability challenges through its academic mission, physical footprint and financial operations. The university takes an integrated and holistic approach to sustainability, placing value on a "quadruple bottom line: people, planet, prosperity and purpose, guided by our Catholic and Jesuit values, and our commitment to the common good.
Here at Georgetown University Qatar, we want to lead with an example and as mentioned the University President, Dr John J. DeGioia, "Environmental sustainability is one of the defining challenges of our time. At Georgetown we are committed to engaging in research, teaching and operational practices that address this challenge and help us minimize our impact on the environment" Having said this, we face unique challenges in our Qatari (Regional) environment, but still we as Georgetown University Qatar can be committed to our environmental sustainability initiatives and plan.
As one of the four pillars of the Qatar National Vision 2030, Environmental Development is defined as "Management of the environment such that there is harmony and balance between economic, social development and environmental protection".
We are determined to continue our work to raise awareness through sustainability initiatives within the GU-Q community and in partnership with external stakeholders and entities.
Vision:
We will aim to continue our work to instill in the Georgetown University Qatar community an appreciation and understanding of the impact of human choices on people around the world and the planet itself. Enabling our community to be force multipliers, taking their knowledge and passion to the home and beyond, promoting, influencing, and encouraging responsible, sustainable and ethical practices in all aspects of their lives.
"We need to care for our natural environment for it was entrusted to us by God to use with responsibility and respect for the benefit of humankind. If we nurture our environment, it will nurture us" Mozah bint Nasser Al-Misned.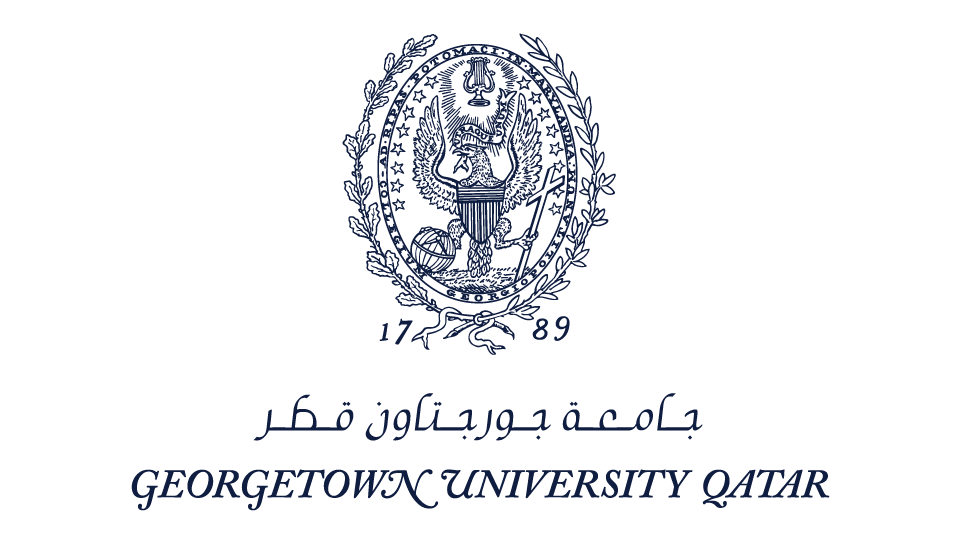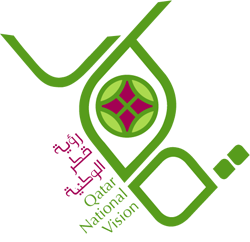 Mission:
Georgetown University Qatar accepts that it must work to preserve the environmental sustainability of the planet, at all levels of its operations – in its own practice, as a participant in a community of practice, and as a participant in Qatar's National Vision 2030.
Georgetown University Qatar aspires to minimize its impact on our environment and maximize the effective use of resources. We strive to achieve this by increasing communication and awareness of our efforts in accordance with this policy and fostering responsible environmental behavior among Faculty, Staff, Students, Volunteers, and users at all levels.
Georgetown University Qatar is committed not only to complying with applicable law in all of its operations but to minimize risks and impacts through the development of robust and documented systems to implement, measure, monitor, and disseminate excellent environmental performance both within its operations and to the broader community.
Addressing climate change locally is not only an opportunity to reduce greenhouse gas emissions but also an opportunity to build a positive, community-based movement which results in increased empowerment, civic pride and improved quality of life.
"We are building our Future Leaders."
Current GU-Q Initiatives
Previous/ Ongoing GU-Q Initiatives and Events
Qatar Sustainability Week 2022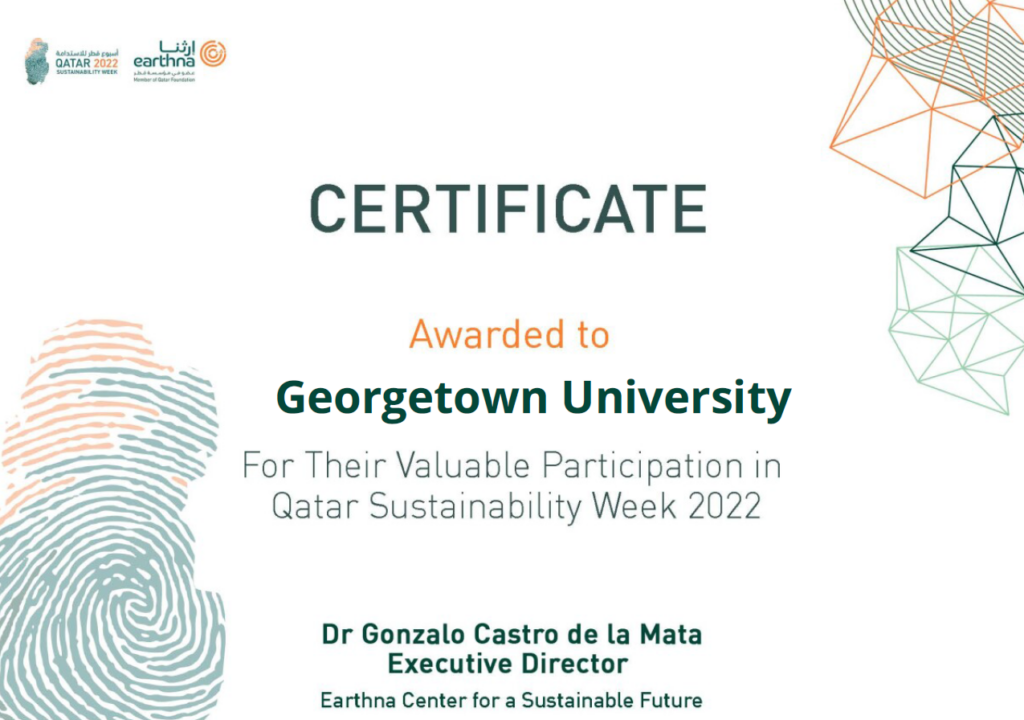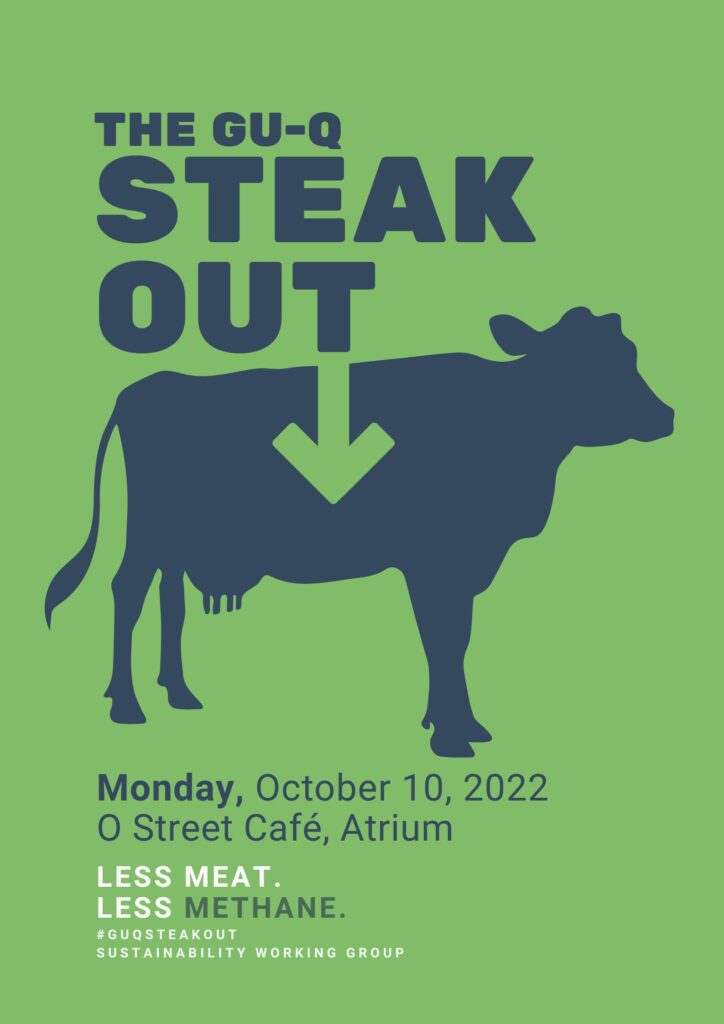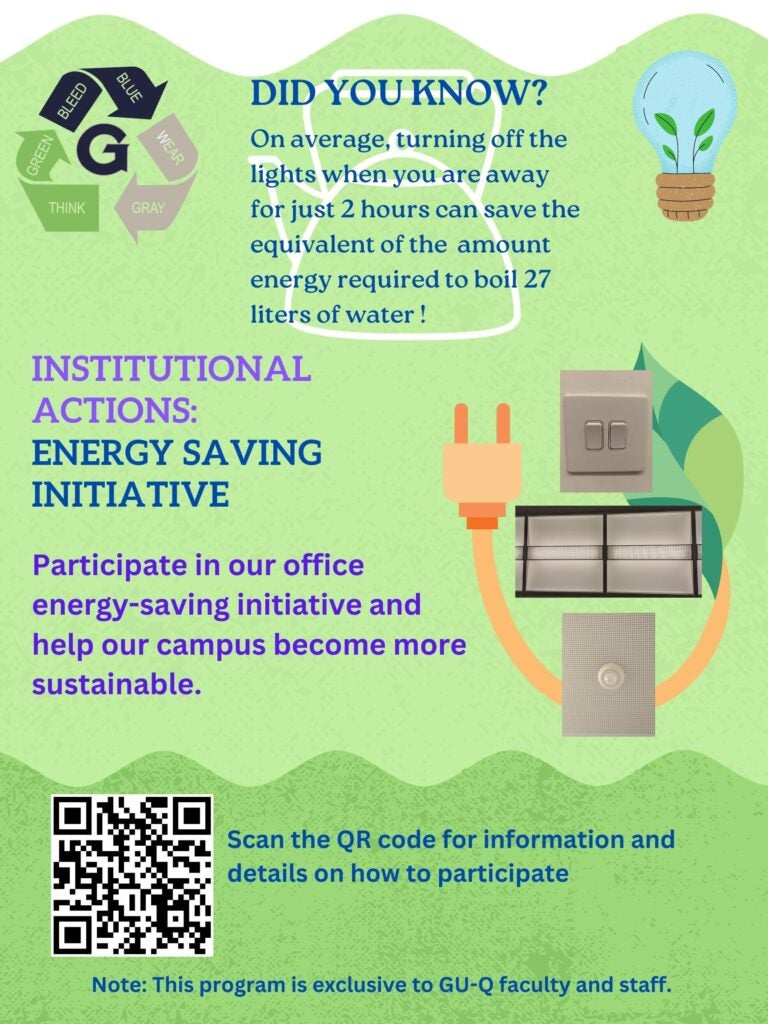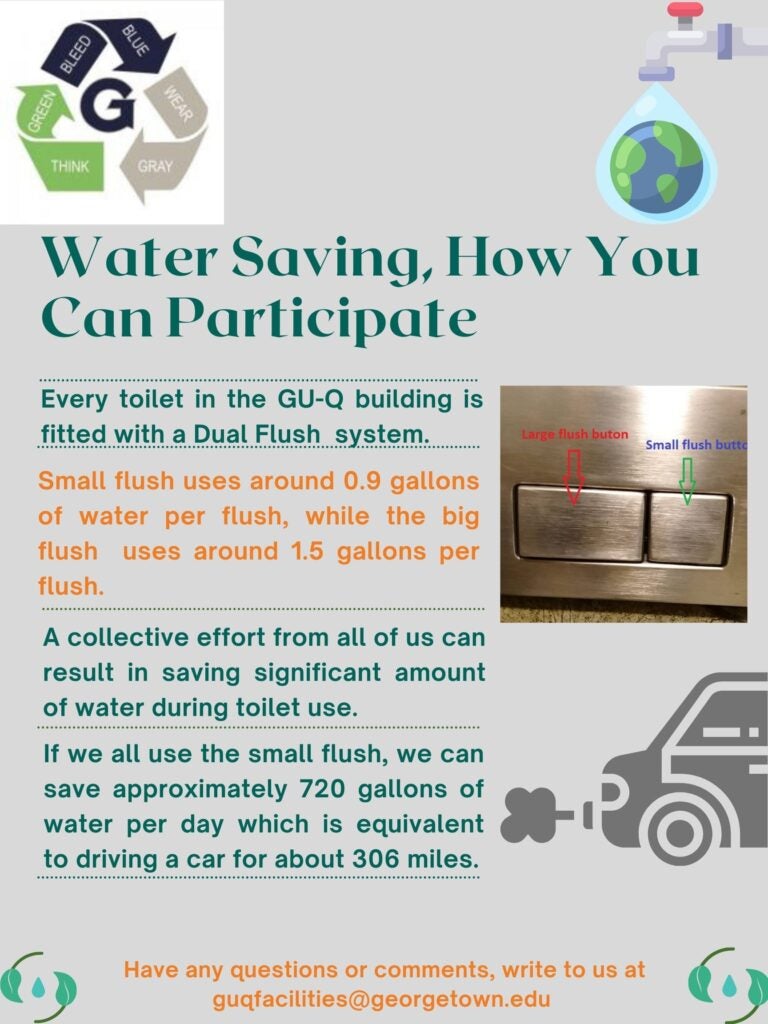 50th Anniversary of Earth Day at GU
Panel Discussion – Women in Sustainability
GU-Q Recycling Awareness Campaign Lunch and Learn – A Presentation by Qatar Green Building Council (QGBC)
Bookstore Environmental Initiatives
Energy Management – Reduce your electricity usage