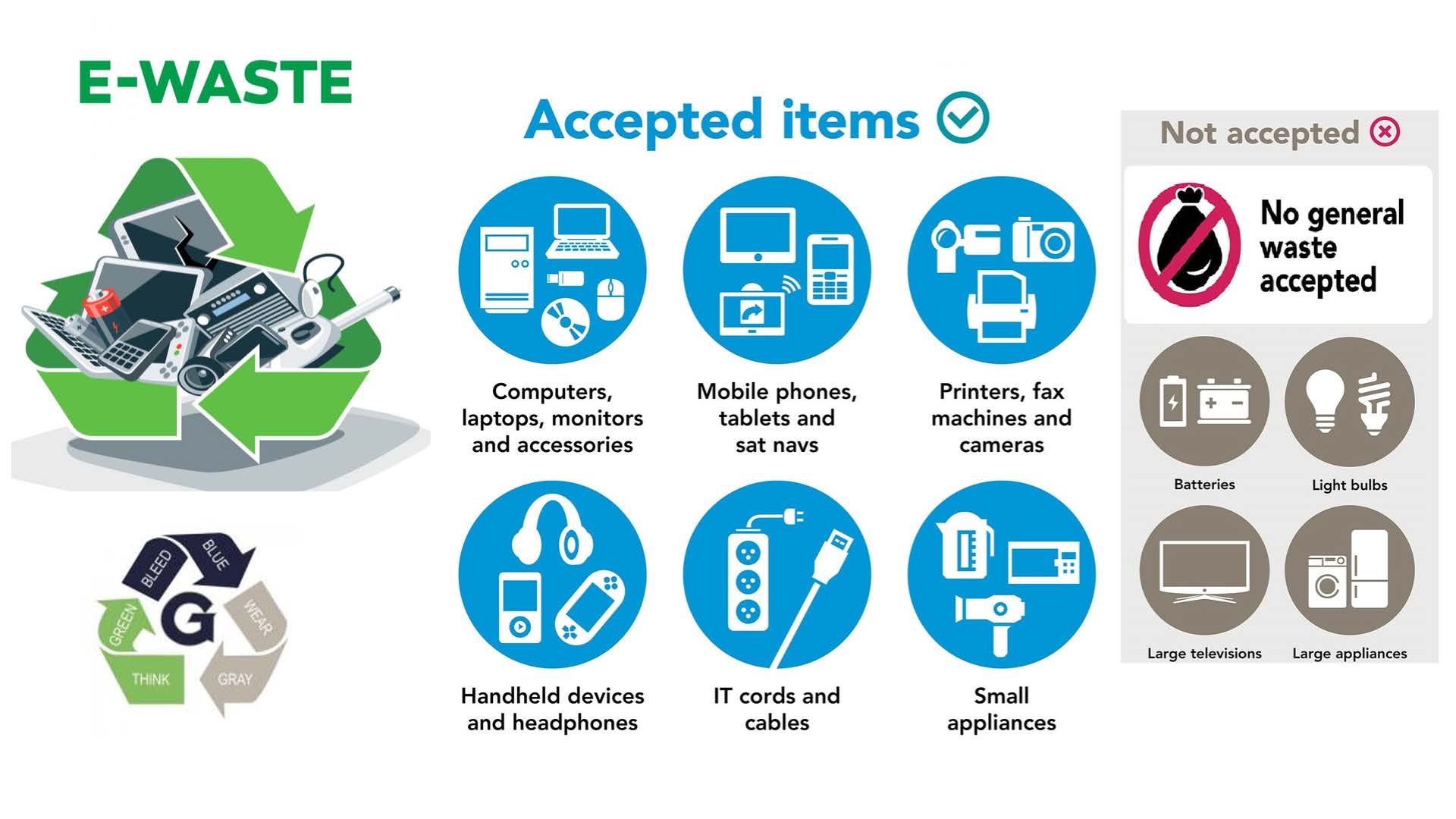 Every year thousands of electronic gadgets (computers, monitors, copiers, fax machines, printers, televisions etc.) become obsolete due to rapid advances in technology and expanding demand for new features which accelerate the generations of electronic waste.
Electronic waste contains toxic and hazardous materials which pose major impacts both on human health and on the environment. Safe disposal of discarded equipment is a growing challenge for consumers as well as governing bodies.
GU-Q and QF-HSSE has launched an electronic waste drive to tackle this challenge and to ensure sustainable disposal.
We encourage you to drop your e-waste in the designated bin at GU-Q
Location: GU-Q Basement Staff Car Park – CP 1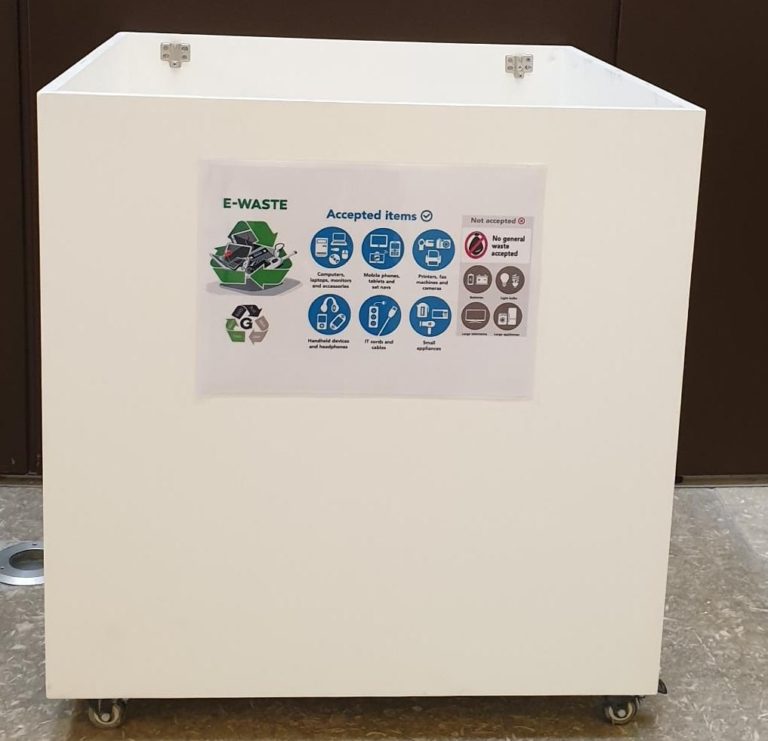 Please take part and support this initiative by bringing any personal gadgets such as old mobile phones, chargers and laptops that you no longer use or are no longer working. Feel free to collect as many as you possibly can.