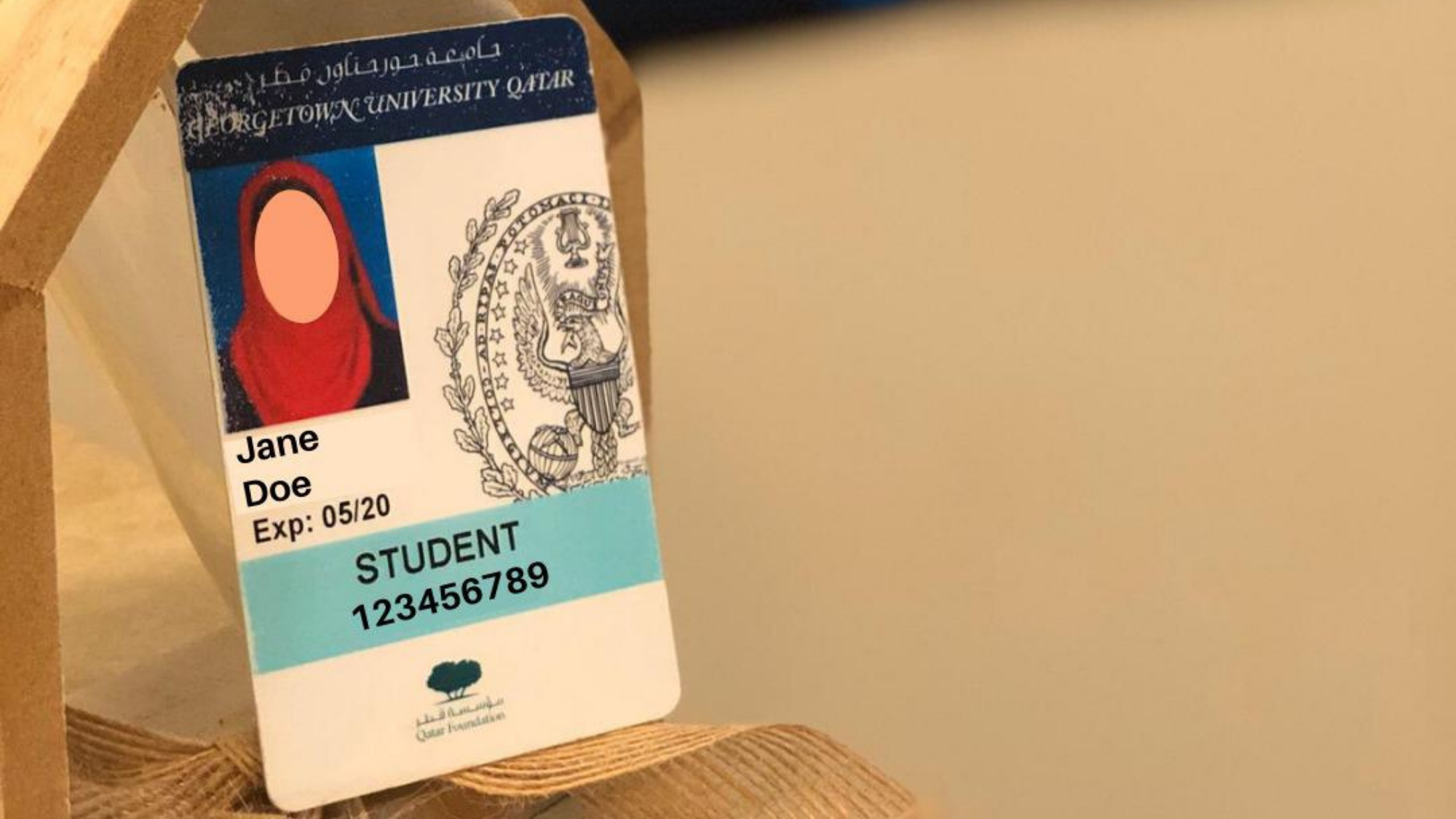 Access control enabled ID cards are issued to all students, faculty, and staff. These are locally called GU ID Cards.
New Cards
New Faculty/Staff/Student must provide BOSS with their GU ID number, picture (soft or hard copy), and name details.
After having a pre-requisite, 3-4 business days are required to issue a GU ID card including the Library barcode and emergency details printing at the back of GU ID card.
Replacement Cards
The student/faculty/staff must report to BOSS about the loss of their GU ID cards.
Students are charged QAR 100/-card for the issuance of a replacement GU ID card.
Staff and Faculty members that persistently lose their card may also be charged QAR 100/- for a replacement card.

In case the ID card is expired or soon to be expired, contact BOSS or send email to guqfacilities@georgetown.edu for ID renewal
Family ID Card
GU-Q staff and faculty members can apply for ID cards for their spouse and children (age 16 and above).
Bring the following to Building Operations Office (LG36) located on the lower ground floor:

Copy of the employee's GUID card.
Copy of the QID for the family member.
Clear photo of the family member.

The first issue of the family ID card is free of cost and QAR 100/- will be charged as a replacement fee for the lost card.