Doha Metro Services
---
QF Tram Services
The QF Yellow Line tram, which services the Branch campuses, runs 6:00am-10:00pm on weekdays and 8:00am-2:00am on weekends.
Feedback and questions can be directed to ectram@qf.org.qa.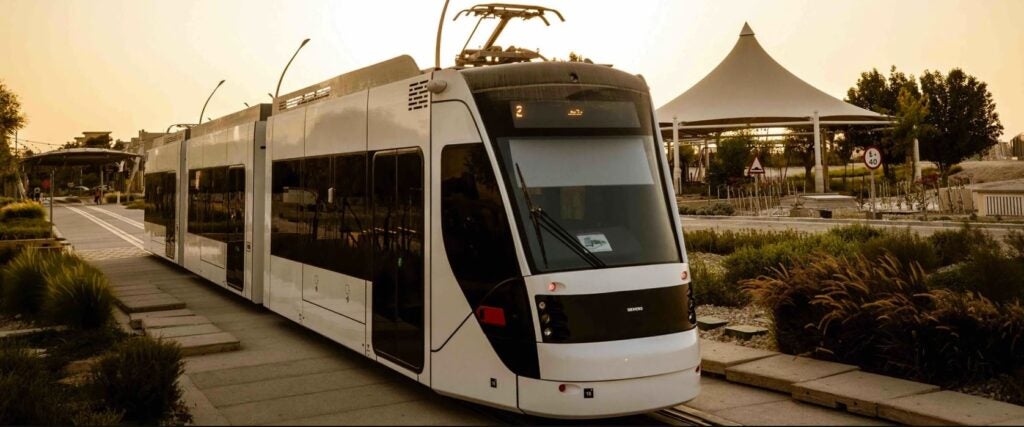 ---
Education City Transport Services
| | | | |
| --- | --- | --- | --- |
| | Trams | Shuttles | Other |
| Weekdays (Sun-Thurs) | 6:00am-10:00pm Trams running on set route  | 10pm-3am looping shuttles running on set route every 15-22 minutes | 3am-6am Call the QF Transport Office at +974-4454-1105 for on-call shuttle service |
| Weekends (Fri/Sat) | 8:00am-2:00am Trams running on set route | NA | 2am-8am Call the QF Transport Office at +974-4454-1105 for on-call shuttle service |
---
Route:
QF Weeknight (Sun-Thurs) Shuttle Service Timetable:
QF Weekend (Fri/Sat) Shuttle Service Timetable:
---
Additional QF Shuttle Services
Shopping trip to Lulu Express and Al Meera grocery stores: Available Sunday – Thursday between 6:00pm to 10:00pm (shuttle comes every 1 hour) via Southnest & Northnest (20 minutes of waiting time at Lulu Express & Al Meera for immediate returns). Students must inform the driver as they enter the shuttle if they want to be taken to Al Meera as the driver only goes there if there are riders requesting it.
Shuttle Bus service for Religious Trip for Students: Available for the Friday prayers from Southnest and Northnest to Minaratein Mosque at 11:00 AM and return trip at 12:30 PM.
---
Questions?
If you have questions about QF transportation services, please call the QF Transport Office at +974-4454-1105.
---
QF Tram Contact and Safety Bulletin
Please keep these important safety measures in mind while riding the Education City Tram or walking near a tram line.
QF transport have shared a phone number for any feedback on the QF Tram service. The number to contact is 4454 2525 (CP2 central control room). Calls will be logged and the details will investigated and any concerns addressed.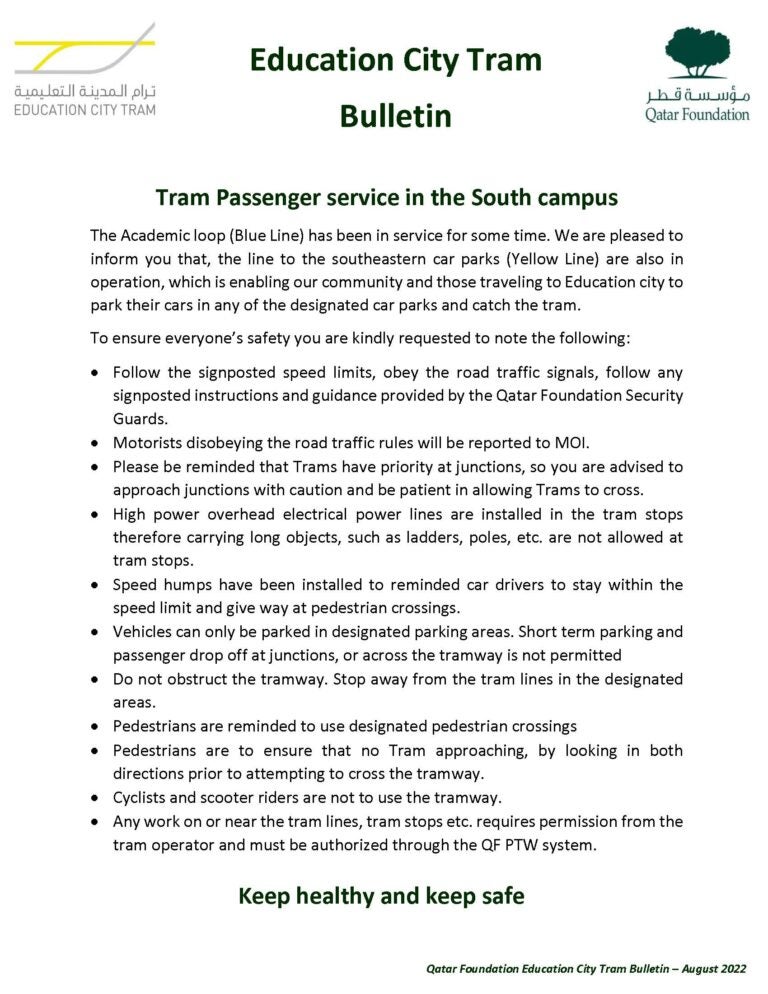 ---
Education City Scooter Service
QF Transport has launched e-scooters across Education City. To access the scooters, download the Falcon App and register.
You can locate the nearest scooter and it's battery status from the app. You can also reserve the scooter and pay to ride.
See here for details of the ride usage process and the locations that scooters are being deployed.
Please note the following safety measures:
* You must be 18 or older to use e-scooters
* The use of helmets is recommended
* Only one person should ride a scooter at a time
* Leave the scooter in a designated Falcon parking spot or location that does
not obstruct other traffic
---
Frequently Asked Questions:

Why can't the tram run 24 hours a day?
The tram services are stopped overnight so that the tram cars and lines can receive the necessary maintenance, checks, testing, etc. There is a minimum amount of time required to service a line this expansive. Running it 24 hours a day is not possible.

What alternatives do we have for transport, other than the tram and on-call shuttle service?
You can jump on a Falcon (Mowasalat) scooter at any time, 24 hours a day, 7 days a week. Download the app here. The feedback we've received from students is that the pricing is too high, and we have passed this message along to the QF Transport Office and they said they are looking into pricing options. Scooters are 2 QR to unlock the scooter and .74 QR per minute to ride. There are discount plans available, such as the one month pass for 240 QR (8 QR per day) for unlimited riding. The QF Transport Office is also investigating the option of adding ebikes to the feet of transport options around Education City.

How can I get from the QNL metro station and a yellow line tram stop?
The QF Transport Office is working to get a MetroLink shuttle bus (offered by Qatar Rail/Mowasalat) that would loop between the QNL Metro Station and one of the yellow line tram stops, at least during the times the yellow line tram is running each day. It is unknown when this service might begin, but as soon as we learn more, we will share the details.

What's the best way to get to GU-Q if I'm driving into campus?
The most efficient route to GU-Q for students who are coming from outside Education City is to park in the Oxygen Park Car Park and take the elevators located in the center of the car park up to the ground level and catch the yellow line tram, which is right there next to the car park. Take the tram two stops to the GU-Q building and walk about 80 steps from the tram stop to the Main Entrance of GU-Q (by the Library). It is quite efficient and convenient!

What's the deal with the other tram lines?
The blue line tram is currently not operating because of the Arab Cup (security reasons). It will resume after the Arab Cup, in mid to late December.
The green line tram is not currently operating, and a date for when it will begin running has not yet been confirmed. Will Car Free Day happen again?
Yes, Car Free Day will be introduced as a weekly occurrence starting in December 2021 or January 2022. Most likely every Tuesday will be Car Free in Education City. More information will be shared on this when QF announces it.

What are the QF Transportation Objectives?
Set up an integrated transportation system
Move towards a sustainable transportation in Education city
Encourage and implement the park and ride concept.
Reduce the number of car journeys
Reduce carbon emission
Improve air quality
In time we aim to change our fleet of vehicles to battery operated type
Introduce micro mobility as part of an integrated transportation
Tram lines to act as the main spine for the transportation
Eliminate traffic congestion
Provide a safe and easy transport access to the community
---
Meet the Team: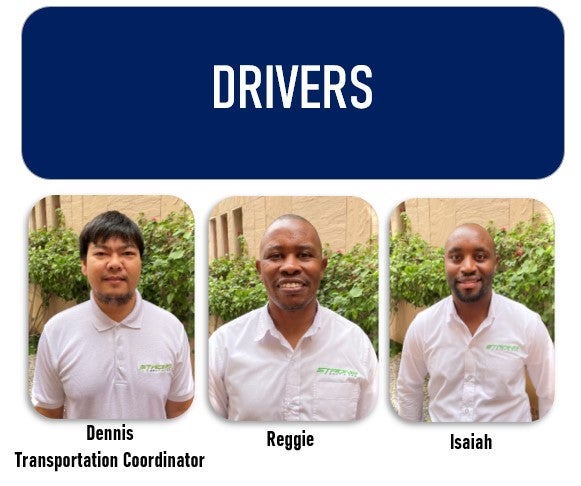 ---
Driving Services for Business & Educational Use
Auxiliary Services coordinates transportation for all business uses including guest transportation, field trips, and deliveries. Any request received 24 hours in advance will be accommodated. Requests with less lead time will be accommodated if a driver is available. Fill out a transportation request on the FM Help desk to request a pick-up, delivery, or group transfer. Please note that itineraries may be uploaded onto the form.
GUIDELINES FOR GU-Q DRIVING SERVICES:
Driving services are to be used for business purposes only.
Requests made at least one working day in advance will be accommodated. Requests with less lead time will be met only if there is a driver available.
All requests should go through the FM Help Desk. Last minute changes or requests should be placed by phone to the GU-Q Transportation Coordinator at extension 8243. Please do not call a driver directly with a request.
The main uses of transportation services are:

Transporting GU-Q business guests,
Transporting materials for events,
Making business deliveries,
Transporting GU-Q employees from the Georgetown building to off-site meetings,
Transportation between airport and home for expatriation and repatriation flights.

Transportation that does NOT qualify for GU-Q driving services:

Transporting GU-Q employees between their homes and work, unless approved by the Auxiliary Services Manager. Employees are expected to use their transportation allowance to either obtain a car or use taxi services. An example of when a home drop-off would be approved would be if the employee is hosting a business guest for dinner.
Taking business guests on unplanned sight-seeing or shopping trips
Transportation from an employee's home to the airport for a business trip except expatriation and repatriation.

All arrangements for transportation must be made through the Transportation Coordinator or Auxiliary Services Manager. Do not make arrangements directly with the driver, as multiple requests come in daily and a central person must schedule the workload.
Passengers must inform the Transportation Coordinator or Auxiliary Services Manager of any change in request.
If a passenger does not show up for a car service and does not inform the Facilities Department that the transportation need is canceled, that person may not be allowed to use the services in the future.
For travel within Education City, please use the QF shuttle, which circles the campus every seven to ten minutes.
Taxi Service
Need alternate transportation into town? Uber and Karwa are app-based services operating in Doha.
Strong Rent a Car (7072-6181) is a Georgetown-preferred taxi provider.
Long-term Parking
As part of QF continuous efforts to provide customers with effective services while ensuring Safety & Security at Qatar Foundation, kindly note that long-term vehicle/s parking in Education City (EC) is allowed at Qatar National Convention Centre (QNCC), on the 3rd floor of the west side. Once the 3rd floor is full, vehicles can be accommodated on the ROOF of QNCC.
Allowing long-term vehicle/s parking aims to minimize and control vehicles which are left by the drivers in EC parking facilities for days. Long-term parking further aims to reduce and health issues caused by vehicles collecting dust, as well as impacts to traffic flow. This step also aims to optimize the use of limited parking spaces available to everyday commuters instead of long staying vehicles.
To ensure safety & security at QF, any vehicle parked within EC parking for more than 24 hours shall result in towing of the vehicle at owners' expense.
Please share this information with your colleagues and students. Should you need any information or clarification on the long-term vehicle parking procedure, please contact Essa Al-Mannai, Head Security – Events & Traffic Management at ealmannai@qf.org.qa.
Important Information
QF or its agents will not be held responsible for any damages that result from the vehicle being parked long-term in QF parking facilities;
Using designated long-term parking slots is a privilege extended to Qatar Foundation Community members only;
The owners using this privilege will park their vehicles in the designated parking facilities at their own risk;
QF HSSE will provide reasonable security coverage of the parking facility as part of routine inspection and patrol;
QF HSSE will observe any violations of the long-term EC parking procedure and record and report the same to the appropriate manager;
QF HSSE will make an attempt to communicate with the vehicle owner or his representatives of the violation and provide guidance for immediate removal of the vehicle in question;
If unsuccessful, the manager concerned will coordinate the removal of the vehicle at the owner's expense. This move will be recorded by QF-HSSE as a matter of procedure who will ascertain where the vehicle will be taken;
Damages incurred in the course of the towing will not be QF's responsibility.