Our large, on-site dedicated team of professionals (from COMPASS Group) provides custodial cleaning services for the entire university areas. The team undertakes daily and scheduled cleaning activities which run from 0600 hrs to 2200 hrs, Saturday to Thursday.
Computers, printers and any other IT equipment
Working at height
Washing of cutlery and crockery within kitchen areas
Cleaning out refrigerators
We will continue to clean your office twice a week. Offices will only be cleaned in the evenings and over the week-ends.
Please use the closed bins provided for disposing of your masks and gloves – these can be found in exits and central elevator areas, or you can use bins in the bathrooms.
To assist our cleaning team in minimising their presence, we recommend that you leave your office neatly. Please leave your desk clear at night and on weekends to assist the cleaning team, any papers remaining will be moved for cleaning.
AM Team (0600 hrs -1400 hrs)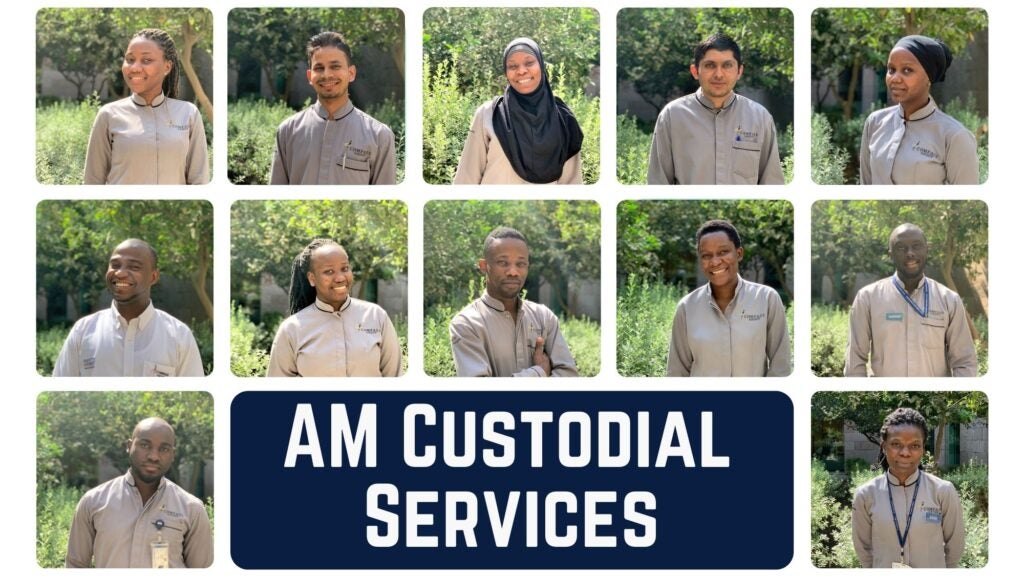 PM Team (1400 hrs – 2200 hrs)